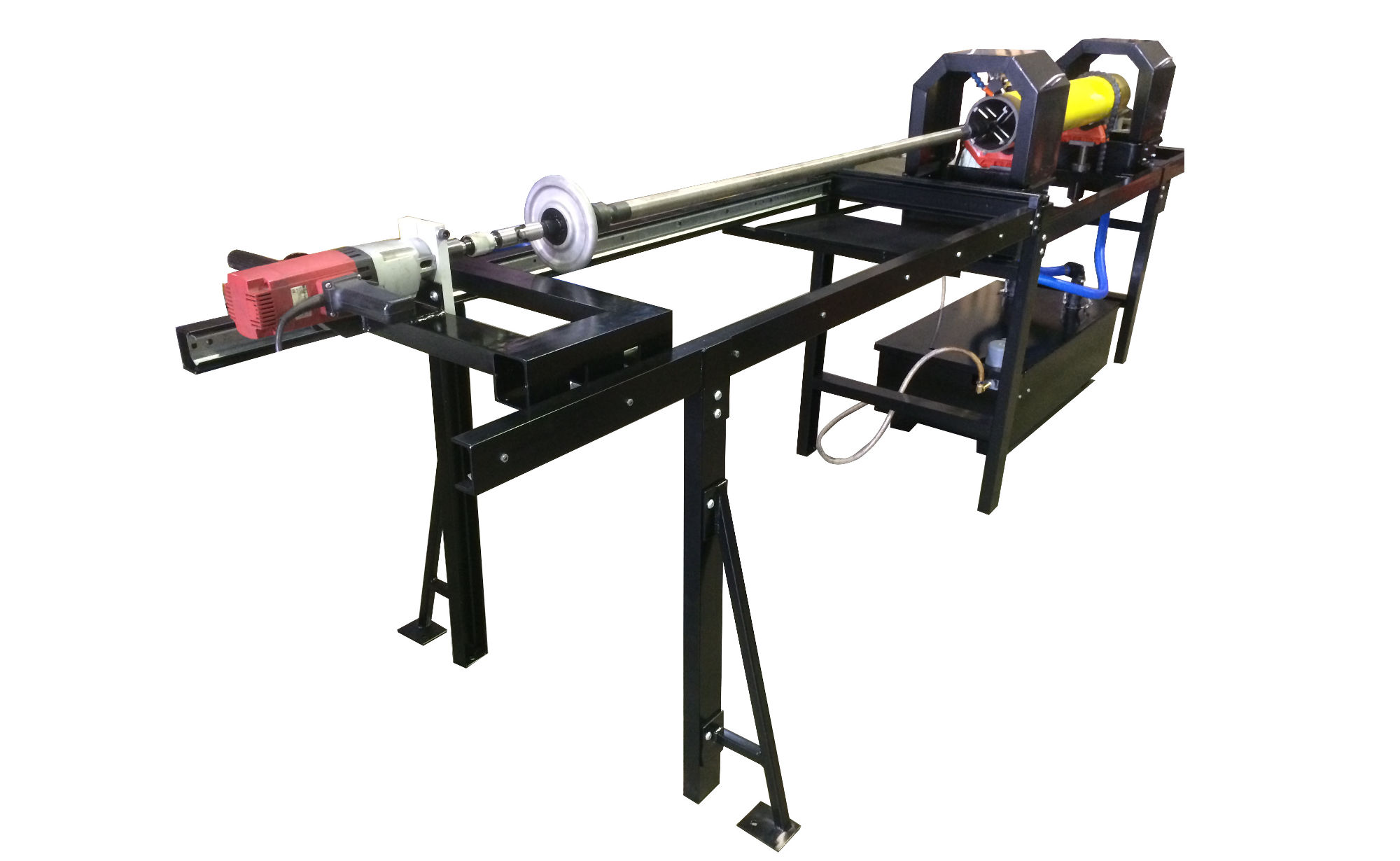 MHR Series
The MHR Series manual honing rigs bring a "professional" look to a basic honing system for a start-up hydraulic cylinder repair facility.
This manually stroked rig makes honing easier, safer, faster and cleaner for all resealing operations and light repair.
Freehand honing can be a messy, tiring operation with inherent workplace safety hazards.
The operator has to support the weight of the drill and the honing unit.
Has to oppose the torque provided by the honing operation.
Has to take care not to strike the end of a blind bore.
Has to guess the amount of overstroke at the open end.
Has to stroke rapidly to produce a crosshatch.
A simple hand stroked honing rig can remove all these obstacles to a successful honing operation.
Our MHR honing rig is designed to be used with the Sunnen manual feed AN-815 hone or the Sunnen ANR-275 remote feed hone.
The MHR Series has been designed with the following features:
Secure mounting of the component with height adjustment for spindle centre alignment with the workpiece.
The drill is mounted on a carriage with a smooth and accurate stroking action using mounted linear rails and bearings.
An efficient filtered oil delivery and collection system with adequate oil volume.
Stroking stops to limit the hone head travel for accurate blind bore work.
Our honing rig is designed to hone up to 9.0" in diameter or larger, and the workpiece clamping system can hold up to a 350mm o.d. cylinder. Cylinder lengths up to 4.0 metres can be honed.