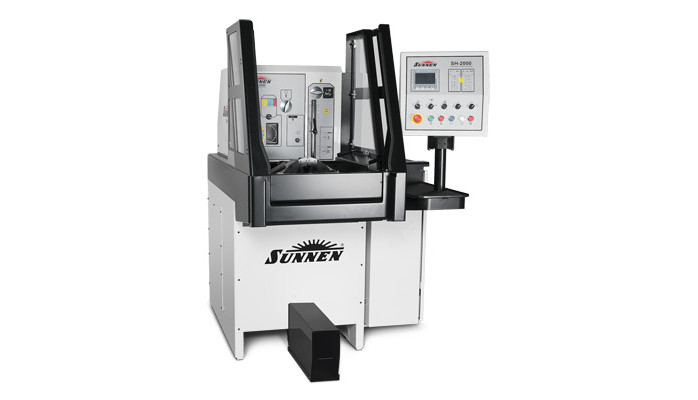 SH-2000
For superior high-performance, high-production bore sizing and finishing, the new Sunnen SH-2000 is extremely easy to setup and operate – even an inexperienced operator can run the SH-2000 with ease.
The SH-2000 can be operated through:
Manual stroke I.D. range 1.5mm – 165.1mm (0.060" – 6.50")
Power stroking I.D. Range 1.5mm – 101.6mm (0.06" – 4.00")
Automatic sizing I.D. Range 3.2mm – 51.0mm (1.25" – 2.00")
Feed rates, stroke length 6.0mm – 170mm (.236" – 6.70") and stroke speed are set and locked in, greatly reducing the chance for human error. Another major benefit of the SH-2000 is its ability to handle hard materials efficiently.
Runs all kind of parts–handles workpieces of almost any size or configuration and cuts all kinds of materials fast and clean.
Saves time and costs by reducing honing operations.
Complete setup is handled from the front of the machine without raising a cover.
Feed rates, stroke length and stroke speed are set and locked in.
Six times faster than I.D. grinding and other honing process.